Hand-crafted New Zealand Stone Jewellery.
Located in Wānaka & Queenstown
Recycled and fossicked from the shores of the South Islands west & east coasts. Our collection of hand-carved Jewellery showcase the exquisite and diverse artwork of Mother Nature. From glistening Pounamu (greenstone) earrings to rustic beach stone creations. You can now carry a piece of New Zealand with you wherever you go.
Shipping notice
There will be no shipping from Friday 6th Oct-Thursday 13th, While we head home to see the Whanau.
Please get orders in by Thursday night so you don't have to wait
x
New pieces added today
Goodletite / Ruby Rock
A special surprise with limited numbers.
This stunning South Island Treasure.
SHOP RUBY ROCK
Limited time
Aotea Stone
New Zealands 2nd Rarest stone will be making an appearance this week.
She's been hard to track down but we will have around 20 pieces available dropping through the week.
Available from Monday September 11
Shop Aotea today
stay tuned
New things coming this week
We have lots of beautiful spring additions for you all. Make sure to check out our instagram until we get these photographed and online here.
check out latest releases on Instagram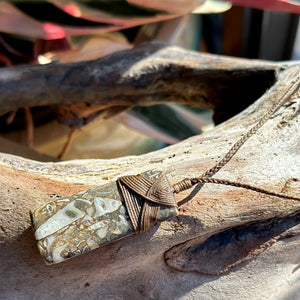 Rare and one off
Fossilised Shellrock
Ancient pieces of New Zealand land from Waimate.
Shop Fossils today